Dental Implant procedure – Is it very painful?
March 21,2018
Dental implants are ruling the present. As implants offer patient comfort, aesthetic, and stable functions it has become the preferred choice for many patients. Offering the wide choice of types of implant systems, it gives the patients the flexibility to choose them according to their comfort and affordability.
Implants also overweigh the disadvantages of the partial dentures and bridges, where the adjacent teeth are compromised for support. So replacing a missing tooth or teeth has become so easy with implant systems nowadays.
Our Implantologist
Dr. Hussain Al Saleh
at
Oris Dental Center
will be happy to help you with treatment options.
What is the procedure for placing a dental implant?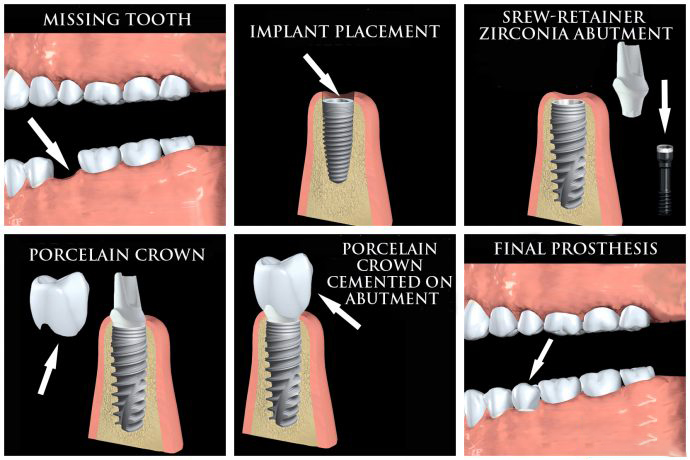 Irrespective of the types, choice and time of placing the dental implants, the procedure is very minimally invasive and is usually done under local anesthesia or IV sedation. During the first stage of the procedure, a titanium post is implanted or screwed in the jaw bone under local anesthesia. This titanium post replaces the root portion of our natural tooth. After this procedure, a period of 3-6 months is given for the titanium to fuse with the jawbone providing unmatched stability. Once bone augmentation is satisfactorily achieved, an impression is taken for the porcelain crown that has to be placed over the abutment, which becomes the visible part of the mouth.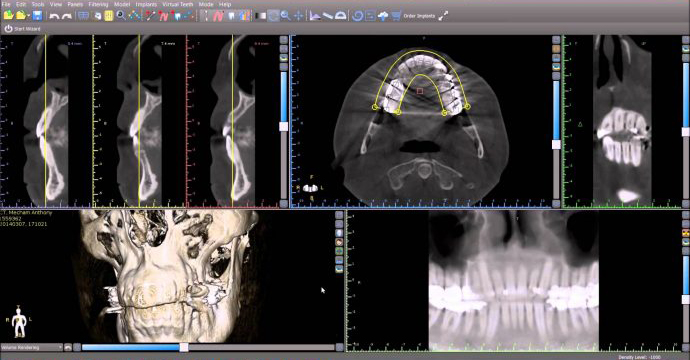 The procedure involves a lot of precision measurements, and careful planning with diagnostic aids like CBCT and x-rays, that are done earlier and later in the procedure. This involves a teamwork of an oral surgeon and a prosthodontist to work closely to achieve the desired results in the patient mouth.
Implant placement typically lasts about 30-45 mins under local anesthesia or IV sedation as stated earlier. A minimally invasive slit is done over the bone and pre-measured titanium posts are slowly drilled into the bone, in increasing depths up to the desired length. There is very little bleeding and post-operative discomfort that can be expected. Painkillers and antibiotics alone will suffice for a short course. As inflammation needs to be encouraged for new bone formation, some doctors refrain from giving anti-inflammatory medication. It is very important to take care of the area hygienically, with warm salt water gargling and water after each meal. This will help to avoid any food impaction or infection, and aid in smooth bone augmentation.
Following this after a wait of 3-6 months when new bone is formed satisfactorily, crown measurement is taken and a porcelain crown is placed or screwed over the titanium post. The implant is now ready for performing normal functions of a tooth.
A dental implant procedure is usually hassling free with very less discomfort, offering the best advantages to the patient. He or she can continue with her regular work schedule as usual.
Talk to us at Oris Dental Center and be assured of the best implant treatment procedure done.